Mauthe of Germany Swarovski Crystals Bejeweled Clocks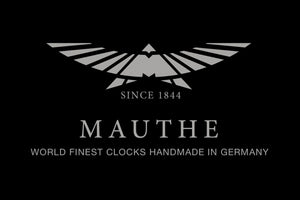 Mauthe of Germany Swarovski Crystals Bejeweled Clocks
"I always wanted to combine the highest precision and the finest materials with an elegant design in high-quality watches."
The entire professional life of Bernd Mauthe, born in 1965, has been devoted to watchmaking. After training as a mechanic at a watch manufacturer in southwest Germany, he first trained as an industrial foreman and then as a technical business economist. During the thirty years that he worked for this watch manufacturer, he held various management positions, from the head of in-house special machine construction with its own development and construction of machines, additional equipment and systems to the technical manager with overall responsibility for the development, construction and production of the corresponding personnel responsibility in these areas.

His many years of experience were therefore the best prerequisite for successfully founding his own company. And so Bernd Mauthe became self-employed in 2011 in order to be able to implement his own creativity and to combine the highest precision with the finest materials in elegant designs in high-quality watches. His vision of also following atypical paths for a watch manufacturer quickly developed into the classic manufactory Mauthe time & clock Manufaktur GmbH, which is now set up in such a way that over 90 percent of the parts required for a mechanical movement are manufactured in-house. With its own collection, the company positioned itself in the premium sector, which is reflected not least in the production of the Golden Model, an exact reproduction of the clock tower of the Royal Clock Tower in Mecca.